Our Providers
Take control of your mental and physical health by working with our compassionate and qualified health care providers.
OB/GYN Practitioners
Kamini Mohan, P.A.
I am a certified and New York State licensed Physician Assistant. I graduated from Miami-Dade College PA program. I received my Bachelor's of Science in Biology from the University of Massachusetts. I can truly say that from childhood I aspired to work in medicine, more specifically, women's health. As I got older and researched all my options, I found becoming a physician assistant was the best choice for me. As a PA, I am able to practice the kind of medicine that I have always desired.
I sincerely and whole-heartedly love what I do. My patients' health and happiness are important to me and my top priority. I believe in taking the time to listen, as every individual is different and has their own story to tell. With that, and all the knowledge I have acquired over the years, I feel I am able to provide the best care for my patients. The most rewarding thing for me is having developed such wonderful relationships with my patients.
I moved to Long Island in 2010 where I met my husband. We have been married for one year and currently expecting identical twin boys. This is my first pregnancy and it has been an amazing experience thus far. I must say it has helped me to understand my patients on a whole new level. We are definitely excited and looking forward to the next chapter of our lives.
---
Dr.Hitesh Narain
When I went into medical school I wanted to be a trauma surgeon. OB/GYN was not what I planned to do. Then I delivered my first baby and I was hooked. I remember it like it was yesterday… it was a 22 year old woman having her first baby. There were about 15 family members with her and as soon as I delivered this amazing new baby, the room exploded. People were laughing, crying and slapping me on the back. As I looked at this miracle of life crying in my hands, something changed in my mind and my heart. It was then that I knew I was hooked.
Twenty years later I can honestly say that I love what I do and that I made the right choice. There is a certain way that I treat my patients and run my practice. I always ask myself "if this were my wife or family member what would I do?" That is the Golden Rule by which I practice. I have been truly blessed with a group of wonderful patients who are like family to me. It is truly an honor and privilege to take care of them. I invite you to join our family.
---
Pediatric Practitioners
Chelsea Finn, MSN, RN, CPNP, CPEN, CEN, CNL

I am board-certified Pediatric Nurse Practitioner. I completed my undergraduate degree in Psychology at Cornell University and worked in the world of research before returning to school at the University of Virginia to pursue a career in nursing. I then completed my PNP at Stony Brook University and joined the team at SV Pediatrics. I love spending time with my husband, son, our dog, and all the wonderful friends we have made since moving to Long Island.
I love taking care of children–they have an amazing capacity to challenge me and make me laugh at the same time. I believe as parents and medical providers we can all work together to make our patients healthy and happy, both now and as they grow. I am excited to work with all the families who make up this wonderful practice!
---
Joanna Tutrone, P.A.
I am a board certified physician assistant and graduate of SUNY Stony Brook's Physician Assistant program. I received my bachelor's degree in biology from Saint Joseph's College. I have been a part of SV Pediatrics since 2004. As a child, I always saw myself involved in pediatric medicine. Working with children is always exciting and rewarding.
It is a joy to see your children grow and an honor to be entrusted with their wellbeing. These days, my husband and two children keep me very busy. I try to savor every moment I have with my family as, sadly, kids do not stay little forever. Like everyone else, I find myself struggling to find time for everything. To my husband's dismay, I love to shop. Since I became a mother, I have to admit that this passion has slightly become an obsession! Both my husband and I love to travel. We are always planning vacations and are excited to now share them with our new family.
---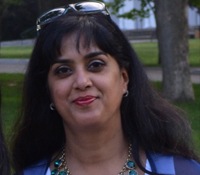 Dr. Tulika Narain
I have been a pediatrician for over 15 years and it has been a lot of fun. Being a huge football fan, I tend to think of life in sports terms. I have a simple philosophy, medicine is a team sport. I truly believe that, when parents and doctors work together and communicate well, it results in the best care for the patient. Parents know their children better than anyone else and I really respect their input and honesty. I try to give that honesty and sincerity back to them.
Just a warning though, even though there is nothing more important than the health of my patients, I love to have fun. I do goofy things all the time, because I do believe that laughter is the best medicine. My staff will tell you that I am crazy enough to dress up for any and every holiday! They keep threatening to put my picture on the internet, but I don't mind because it makes people smile. I love teasing and joking around with the children. The greatest reward I get is when a child, who was very nervous, smiles through the visit. I love that the most!
My children (I have two) have showed me how tough being a parent can be. Thank goodness it is very rewarding!! I find it very helpful to pass along my wisdom and understanding to my families. I have learned quite a bit between raising my children and travelling. I love to travel and most weekends, if I am off, we spend travelling around the area, exploring the world. My children are my greatest joy and I understand that most parents feel that way. That is why it is such an honor to have the trust of the parents.
---
 Anthony Cappadora, P.A.
Ever since childhood, I have been immersed in healthcare. One of the biggest influences in my life is my mother who works tirelessly everyday as a nurse. She taught me how to have respect and compassion. I met my first physician assistant when I was twelve and from then on I knew I wanted to be a PA. After graduating from Wagner College on Staten Island in 2014 with my bachelor's and master's of science degrees, I have been working in family medicine. I am excited to be joining the great team at SV pediatrics.
In 2010, I had the incredible and unique opportunity to travel to Kenya to work with remote villages and their people. Teaching them math, reading and health. We visited local schools and worked with the children. My experience definitely inspired me to work in pediatrics. The Wagner College Physician Assistant program provided me with multiple opportunities to rotate through hospitals, outpatient clinics, private offices and local high schools on Staten Island, from which I owe my training.
After living on Staten Island for six years I chose to move back to my hometown. When I am not at work you can find me with my family, tending to my garden, at the gym or exploring the outdoors.
---
Dentistry Practitioner
Coming Soon!
---
Aesthetician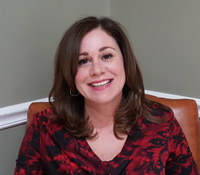 Cheryl Aesthetics
---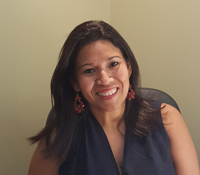 Maria Nail Teach
---
Massage Therapists
Coming Soon!
---
Dietitian
Coming Soon!